Category:

Commisioned
Year: 2019
Illustrations and animation for the brand Brasil dos Vinhos.
Category: Product
Year: 2020
Ilustration for the brand Dane-se.
​
The shirt is a limited edition for the "60 years of Brasilia" collection.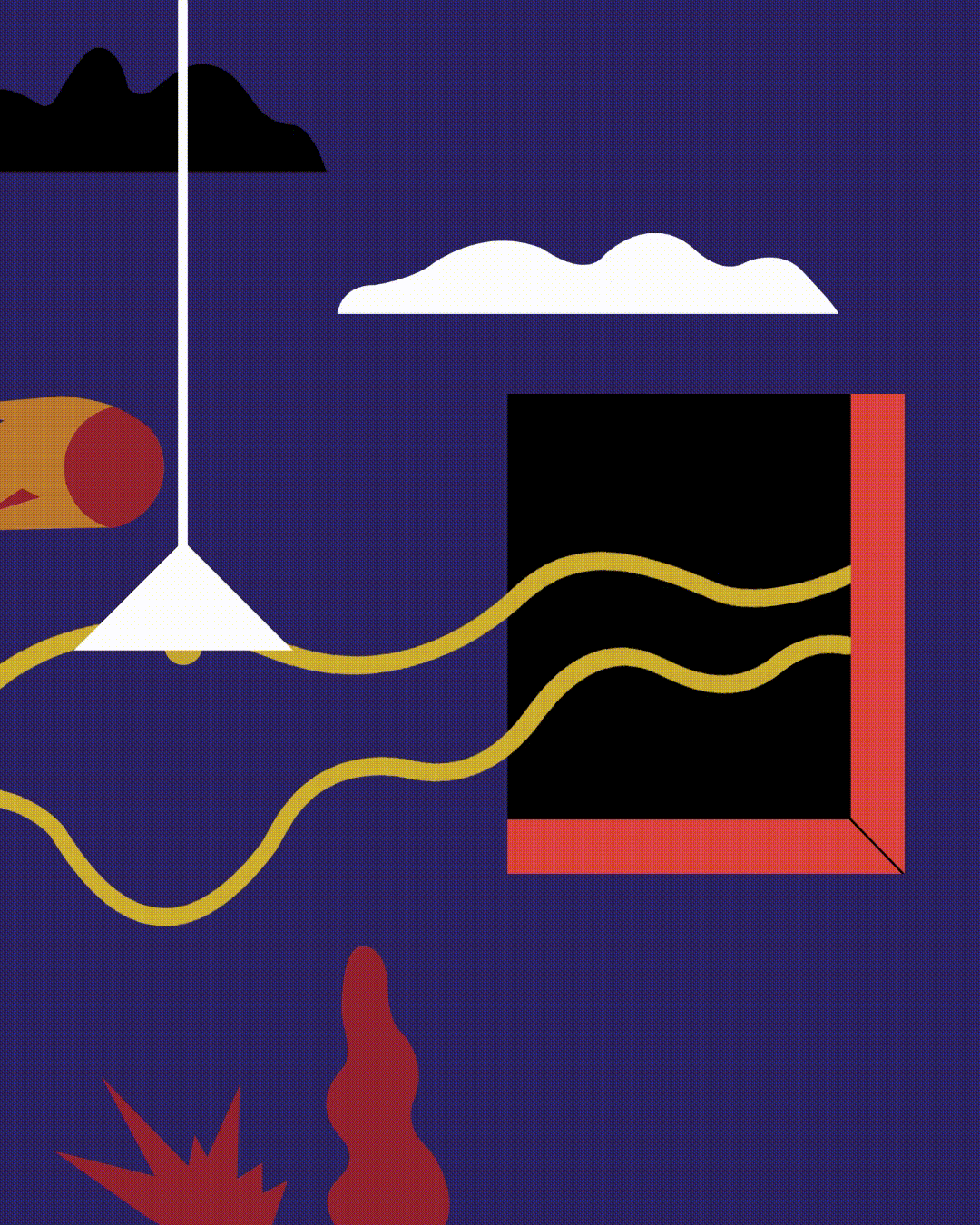 Diz-se que o arquiteto Lúcio Costa definiu a altura da cidade de modo que a distância do pavimento mais alto até o solo fosse boa o suficiente para que as crianças brincassem ao alcance da voz e a mãe pudesse chamar o filho de lá de cima quando o almoço estivesse pronto.



Essa intenção é o ponto de partida para perceber as relações entre as medidas dos espaços da cidade e os acontecimentos diários: o percurso do cheiro da comida que sai dos apartamentos pelos cobogós e invade a rua dos passantes; o comprimento da fila do almoço de domingo no eixão, que mais parece a linha de uma pipa bem no meio da planta perfeita do arquiteto; os degraus de escada contados correndo na descida até o pilotis; o diâmetro da roda de batalha de rimas na estação, que abre espaço para vozes frescas; a distância da cidade para o litoral, que deixa a imaginação fértil quando se percebe certa semelhança entre o céu daqui e o mar de lá.



A cidade se embebe como uma esponja dessas relações e se dilata, até que os espaços, internos e externos, e o tempo, o das vozes de agora e das que virão, se encontrem em um plano só.
It is said that the architect Lúcio Costa defined the height of the city so that the distance from the highest floor to the ground was good enough for the children to play within earshot and the mother could call her children from home when lunch was ready.
​
This intention is the starting point for understanding the relation between the measurements of city spaces and daily events: the route the smell of food takes that leaves the apartments through cobogós and invades the passers-by on the street; the length of the Sunday lunch line at the Eixão, which looks more like the line of a kite right in the middle of the architect's perfect plan; the steps of the stairs counted running down the path to the pilotis; the diameter of the rhyme battle wheel at the metro station, which makes room for fresh voices; the distance from the city to the coast, which leaves the imagination fertile when one perceives a certain similarity between the sky here and the sea there.
​
The city soaks these relations and expands, until the spaces, internal and external, and time, of the voices of now and those to come, are in one plane.